DIAMOND

Discover the cutting edge of the new psychedelic renaissance. "Psychonaut Guides": a new collection of up-to-date, science-based works for understanding neuroscience, pharmacology, and the applications of psychedelics. Director of the collection: Antón Gómez-Escolar. Director Científico: José Carlos Bouso. Legal adviser: Francisco Azorín.
First 3 titles: 
-Essential Guide to the Psychedelic Renaissance (Antón Gómez-Escolar, ISBN 9788418943188– ISBN ebook: 9788418943201); 
-Psychedelics and Mental Health (Irene de Caso, ISBN 9788418943218– ISBN ebook: 9788418943232); 
-Your brain on Psychedelics (Genís Oña, ISBN 9788418943249– ISBN ebook: 9788418943263).
www.instagram.com/guiasdelpsiconauta
www.facebook.com/guiasdelpsiconauta   
www.twitter.com/guiaspsiconauta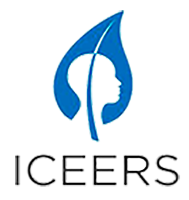 The International Center for Ethnobotanical Education, Research, and Service (ICEERS) is a non-profit organization dedicated to transforming society's relationship with psychoactive plants. We do this by engaging with some of the fundamental issues resulting from the globalization of ayahuasca, iboga, and other ethnobotanicals. We envision a future where psychoactive plant practices are valued and integrated parts of society.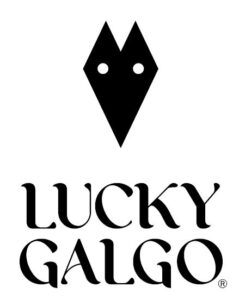 Lucky Galgo is a Cannabica Association in Las Palmas de Gran Canaria.
They bet on the use of psychedelics, and believe in the recreational use and medicinal use of sacred plant substances.
"Living this life without having had an experience with psychedelics is like having lived a life without an orgasm."
GOLD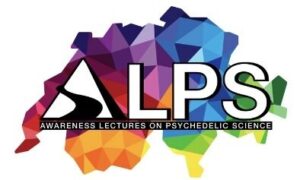 Awareness Lectures on Psychedelic Science (ALPS).  ALPS Conference aims to bring together experts on psychedelic science to share and to explore the importance of psychedelic therapy and research. By participating at this event, clinicians, health providers, scientists and students have a unique chance to further deepen their knowledge on current development in the field, with an emphasis on research and clinical use of psychedelics in the context of psychotherapy. To achieve this, we invite a variety of highly impactful speakers, uniting experts from all the different fields that make up the diversity of the psychedelic domain. The conference will provide postgraduate credit points for medical doctors, psychologists, psychotherapists and psychiatrists making it the most important yearly psychedelic event in Switzerland.
SILVER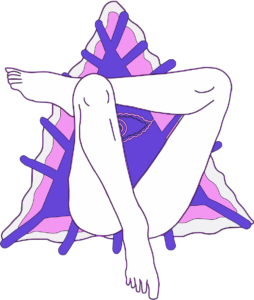 Mujeres Psicodélicas: Psychedelic Women are two female psychonauts who speak in a podcast about substances that alter consciousness and the mind from the perspective of the user with the sole objective of reporting from the most empirical and informative point of view possible to educate and debunk many myths about consumption of these substances. In a relaxed, short and easy to consume format, a new episode is published every Friday with very interesting topics and illustrious guests that shed light on the questions that everyone is asking.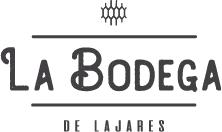 La Bodega de Lajares. Where tradition meets innovation. The best selection of Canarian wines in a modern and cozy atmosphere. A good place to share food and wine with surf lovers from different parts of Europe and the local inhabitants.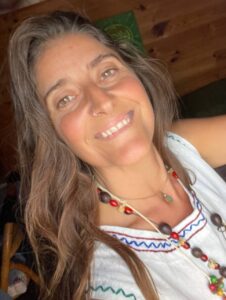 Etsanúa☀️ is a Quantum Kinesiologist and Ancestral Ritualist.
* Guide and accompaniment of ancestral ceremonies
* Disseminator Bridge of ancestral and energetic practices, medicine and knowledge (quantum worldview, Canarian, Andean and Amazonian)
* Conscious movement, breathing and touch
* Emotional and sexual sovereignty
@etsanua_quantic_ritual
Logo normal size on website, presentations
Logo normal size on website, presentations, and social media
Free entrance at conference
Logo large on website, presentations, social media and in newspaper(s)
Free entrance at conference
2 large posters printed for the conference room